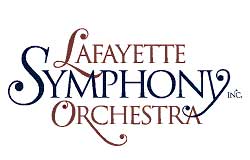 LAFAYETTE, Ind. — The Lafayette Symphony Orchestra is cancelling this evening's annual Lollipop Family Concert due to inclement weather. The concert had been scheduled for 7:00p at the Long Center for the Performing Arts in Downtown Lafayette.
Also cancelled is the Instrument Petting Zoo, which was to precede the free concert at 6:00p in the Virgil St. John Pavilion at the Long Center, 111 N. Sixth St.
Despite the snowfall, the LSO this morning and afternoon was able to get in the two Symphony-on-the-Go performances of "Compose Yourself," a free interactive concert for fourth-graders and their teachers from school districts across a 14-county area in the Lafayette-West Lafayette region.
The Lollipop Concert will not be rescheduled.
Forecasters say anywhere from 4 to 9 inches of wet snow is expected throughout the Lafayette-West Lafayette area tonight and into Saturday morning. Several schools were forced to cancel their participation in today's Symphony-on-the-Go concerts because of the snow and the slick roads.
Conductor Jim Stephenson, formerly of the Naples Philharmonic Orchestra, wrote this performance of "Compose Yourself" for 15 musicians (one on each instrument) and a narrator. Stephenson today served as narrator of the two performances, which were led by LSO Conductor Nick Palmer.
For more information or other details about the cancelled performance, go online to: http://www.lafayettesymphony.org/concerts.php#lollipop.
In Related News: