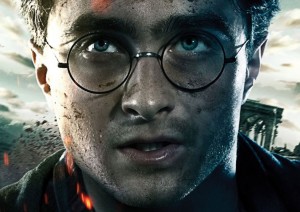 WEST LAFAYETTE, Ind. — The Harry Potter books and films can be valuable tools to teach about death and loss, but a Purdue University professor who specializes in grief suggests parents of younger children pay close attention to the final movie in which a number of characters are expected to die.
"Each child's reaction will vary based on their temperament or personal experiences with death," says Heather Servaty-Seib, a counseling psychologist and associate professor of educational studies. "One child might be sad about individual characters that don't make it or the experience might heighten a child's own sense of mortality and scare them. Parents should observe their child, be aware and sensitive, and be prepared to discuss such issues.
"Many children will be indirect about how they feel, so parents can watch for changes in behavior or actions."
Servaty-Seib suggests children read the books before seeing the movie. This gives them control of the mental images they form and could help them prepare for what happens in the movie. "Harry Potter and the Deathly Hallows: Part 2" is rated PG-13 and opens Friday (July 15).
"I also encourage parents to read the book or read it again if it has been awhile," Servaty-Seib says. "This will provide insight into parts of the storyline that might scare a child, as well as the ending which deals with the main character facing death and his conversation with a character that died earlier. This could prompt children to ask questions about existence and what happens when someone dies."
She says the series is a great teaching tool about death and grieving that parents and children can explore together. Death is a meaningful part of the series from the beginning – when readers learn that Potter's parents were killed when he was an infant – through the deaths of other key characters, such as a fellow student, Potter's godfather and a favorite professor.
"One of the best things about J. K. Rowling's creation is that is shows there is no right or wrong way to grieve," Servaty-Seib says. "She shows us how rituals play a role, and we see this when Harry passionately digs the grave for the house elf Dobby. It's a reminder how important it is for young people to be a part of the mourning process."
In Related News: