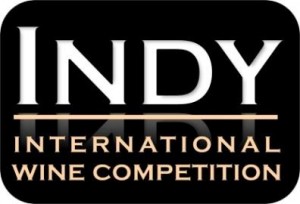 WEST LAFAYETTE, Ind. — Indiana winemakers will soon learn how their vintages stack up against wines from across the country and around the world.
The 20th Indy International Wine Competition is Aug. 3-5 at Purdue University in West Lafayette, Indiana. Organizers expect strong turnout from Hoosier wineries, as well as nearly 3,000 entries from more than 40 states and a dozen countries. The Purdue Wine Grape Team organizes the competition.
"We have strong competition from all over the world, and Indiana's wines have been quite successful against them," said Christian Butzke, a Purdue professor of enology and chief judge for the competition. "When Indiana wineries can point to successes in an international competition, it helps elevate the perceived quality of our wines and makes Indiana wineries more competitive and appreciated."
Last year, 28 Indiana wines took home 227 awards, including White Wine of the Year, which went to French Lick Winery's 2008 Traminette.
Butzke said 60 winemakers, chefs, wine bloggers and others have been tapped to judge this year's entries. He said a diverse set of palates ensure that entries are judged by people who take different approaches to defining a high-quality wine.
This year a few of those judges will test a web application developed by Phillip Rawles, an associate professor of computer information systems and technology, and his students that tabulates scores electronically. Butzke said this trial run could not only streamline the scoring of each wine, but also provide valuable information for winemakers, wine buyers and wine scientists.
"In the future, we will be able to give more information than simply 'bronze, silver or gold,'" Butzke said. "We can give judges' perceptions of the wines back to the commercial winemakers. That can be valuable information for wineries that send in their wines to test the water. They may be able to see how they compete with others and better understand consumer preferences."
Butzke said he could envision an application that would allow consumers to walk into a grocery store and be guided by their smart phones to medal-winning wines from the Indy International Wine Competition.
"That is usually one of the biggest intimidations about wine for consumers – knowing what to buy," Butzke said. "Do I buy the funny label or what an ad-driven wine magazine says? With this, they could follow the Indy's independent recommendations."
Top awards will be given to the Wine of the Year, White Wine of the Year, Red Wine of the Year, Sparkling Wine of the Year, Rosé Wine of the Year, Dessert Wine of the Year, Winery of the Year and Winemaker of the Year.
Non-commercial wines will also be judged, with amateur winemakers receiving detailed feedback from judges via traditional paper scoring.
The general public is invited to attend judging from 10 a.m. to 3 p.m. Aug. 3 and 4 and the final taste-off from 11 a.m. to noon on Aug. 5. All events take place in the Purdue Memorial Union ballrooms.
Past winners and the results of this year's competition will be available at http://www.indyinternational.org
In Related News: