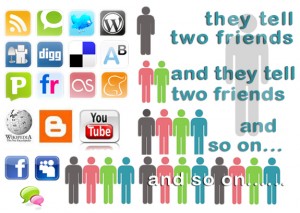 LAFAYETTE, Ind. — The Tippecanoe Arts Federation, in partnership with the Athens of Indiana Arts Studios & Gallery, is hosting "Social Media Marketing Tools for Artists", July 20 at 6:00pm. Part of the Regions Bank Technical Assistance Workshops: this workshop will be presented by Dr. Mihaela Vorvoreanu, a social media researcher and assistant professor at Purdue University.
Dr. Vorvoreanu will provide a framework for creating a social media marketing strategy and illustrate it with examples of best practices. She will introduce artists in all areas of the arts to some of the most popular social media and instructs them on their potential for building relationships with important audiences. " 'Professor V' is a fun, gifted, and approachable speaker with genuine passion for the social media culture," states Paige Sharp, Tippecanoe Arts Federation's Arts Education & Regional Services Director.
The workshop is free to Tippecanoe Arts Federation Individual Artists and Athens of Indiana Arts Studios & Gallery members and $10 for non-members. The workshop will be held at the Crawfordsville Public Library, 205 Washington St, Room C, Crawfordsville.
Registration is required by July 14th.
For more information or to register, contact Paige Sharp at rsd@tippecanoearts.org or 765-423-2787.
In Related News: