LAFAYETTE, Ind. — The YWCA Greater Lafayette will showcase the achievements and contributions of nine local women at the annual YWCA Salute to Women Banquet on March 2nd at the Purdue Memorial Union Ballrooms, 101 N. Grant Street, West Lafayette.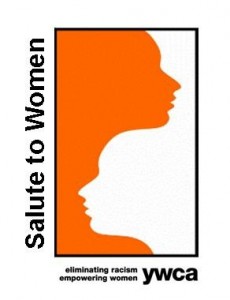 Chicago Sky Assistant Coach Stephanie White will be the evening's keynote speaker. White, who is also an analyst for the Big Ten Network, will talk about her journey, including her efforts to work for equality and respect for women in sports and sports entertainment.
The banquet also will include a reception, cash bar, and dinner. Doors will open and the banquet reception will begin at 5:30 p.m. Dinner will begin at 6:30 p.m.
The 2010 Salute to Women honorees are:
Woman of Innovation (woman under 40): Stephanie Knoth
Women of Distinction:

Angie Ferguson
Kristel Kaye
Sharon Martin & Susan Woodson (nominated & honored as a team)
Toni Munguia
Anita Werling

Women of Wisdom:

Anne-Marie Egan
Cicely Ward
Award recipients were selected based on outstanding and inspirational achievement in volunteer and/or professional roles, community involvement, and leadership/role modeling qualities.
The 2010 YWCA Salute to Women Banquet is presented by Purdue Employees Federal Credit Union. Honoree Sponsors include Lafayette Savings Bank and State Farm Insurance Companies. Westminster Village is a Table Sponsor. In-kind sponsors include the Journal & Courier, Lafayette Life Insurance, Rubia Flower Market, and The Muse.
About the Banquet
Tickets for the banquet are $50 each. Full tables of eight can be purchased for $400. The reservation deadline is February 23. Call 765-742-0075 or visit www.ywca.org/lafayette/salute for more information.
History of Salute to Women
The first Salute to Women awards dinner was held on March 15, 1974. During its first two and a half decades, the Salute to Women program was coordinated by several local women's organizations – the Lafayette Women's Political Caucus, the Purdue Women's Caucus, the American Association of University Women, Lafayette Business and Professional Women, the Lafayette Altrusa Club, the Association for Women in Communications, the American Business Women's Association, the Association of Women Business Owners, and the YWCA Greater Lafayette. The YWCA became the sole sponsoring organization in 2000.
After the 2010 awards are presented, 258 women will have received Salute to Women awards.
About the YWCA Greater Lafayette
The YWCA Greater Lafayette is a nonprofit social service agency and is a United Way partner. The local YWCA serves six area counties with a domestic violence program and women's shelter and serves 23 counties with a women's cancer program that provides free mammograms, Pap tests, and treatment for uninsured and under-insured women. The YWCA also offers youth enrichment, including an after-school program, youth basketball, and dance classes. Learn about the YWCA at www.ywca.org/lafayette.
About the Honorees
Business banker and vice president at Centier Bank, Stephanie Knoth helped establish the bank in this community several years ago. Formerly with Lafayette Community Bank and Lafayette Savings Bank, she has worked in the banking industry for the past 15 years. She has been involved with the Boys and Girls Club of Tippecanoe County as a board member for the past decade. She is currently board president and has served in that role several other times. Over the years she has chaired the organization's golf, auction, and resource development committees and served as an executive committee member. For two months in 2009 she took on the role of interim executive director, in addition to her full-time bank job, while the board searched for a new director. Elsewhere in the community, she served on the Tippecanoe Arts Federation Board of Directors, was a member of the Greater Lafayette Commerce golf committee, chaired Hot Summer Nights and Octoberfest events, and coached girls' basketball and volleyball. She also has coordinated in-house United Way campaigns, was a loaned campaign representative, and served on the allocations committee. Currently she is a member of the Faith Christian Preschool fund-raising committee. Knoth graduated from the Purdue University Krannert School of Management.
Angie Ferguson was one of the first Hanna Community Center employees and was responsible for the creation of many successful programs. She has held two full-time jobs for more than 20 years. Her current role at Hanna is program director, and with the Lafayette Police Department she serves as the IDACS (Indiana Data and Communication System) coordinator. Ferguson got her start with local nonprofit agencies by working at the Southside Community Center (now known as the Community and Family Resource Center) and at the same time serving as a program aide at Hanna. She was part of early efforts to transition Hanna from two small, donated houses to today's facility. She also was a community outreach director for the YWCA Greater Lafayette for several years. At Hanna she implemented after-school programs emphasizing literacy as well as cooking and hygiene, and under her direction a summer camp was developed. She was integral in the development of "Rainbow Families," a network of multi-cultural and biracial families. She also has created senior programs emphasizing social activity and health. She has served on the boards of Hanna, the Lafayette Adult Reading Academy (now Lafayette Adult Resource Academy), the Lafayette Housing Authority, and Tippecanoe County Child Care.
Kristel Kaye is a community volunteer, a farmer, a master gardener, a former trucking company president and CEO, and a breast cancer survivor. Starting at age 10, she helped build semi-trailers in her family's business. She was active in the industry for more than 40 years and spent seven years at the helm of a subsidiary business, Continental Transit. She has farmed grain and livestock in Benton County since 1995 and has been a member and leader of many organizations with past and present roles including: White County United Way vice president, membership chair of the Tippecanoe County Master Gardener Association, board member and grounds committee chair for Thomas Duncan Community Hall, president of Happy Hollow Garden Club, Lafayette Symphony Guild member, co-chair of the Marquis Foundation's Crystal Ball fund-raising event, Tippecanoe Arts Federation board member, Monon High School Alumni Association secretary/treasurer, member of the Art Museum of Greater Lafayette and the Art League, and a member of P.E.O. Chapter AY. She has continued her education over the years by teaching herself to use the computer and designing publications for many groups, enrolling at age 53 as a horticulture and astronomy student at Purdue, and graduating from Leadership Lafayette in 1998.
Sharon Martin and Susan Woodson launched HELEN, a bi-monthly local women's magazine, in May 2006. As owners, publishers and the editorial/design team, Martin and Woodson work to showcase the talents, strengths and stories of women in Lafayette and surrounding counties. They named their magazine after Helen Gougar, a local attorney, writer and advocate for women's suffrage and temperance. The HELEN team launched a nonprofit membership organization in 2009 to promote and raise funds for women's issues, autism awareness, and domestic violence awareness. Martin and Woodson first worked together at the Purdue Alumni Association, where they served in editorial/communication and art/design roles, respectively. Martin graduated from Central Michigan University and first worked locally in public relations for St. Elizabeth Medical Center. She has been active with United Way, the Association for Women in Communications, and the local advertising club, now called AAF-North Central Indiana. Woodson graduated from the University of Arkansas, Fayetteville, and did post-graduate studies at Purdue University. She started her local career as a design instructor at Purdue. She has served on the boards of the New Chauncey Neighborhood Association and Wabash Valley Trust for Historic Preservation. Both women have won multiple professional awards for HELEN as well as for prior achievements.
As director of technology diversity programs with the Purdue University College of Technology, Toni Munguia works to recruit more females and under-represented students to the college. She has developed and planned programs such as summer camps for students as early as 5th grade in order to foster interest in technology fields. In addition to recruiting, she works with women and students of color on a daily basis as a mentor, coach, mother figure, and teacher. She is a faculty fellow at Owen Hall and meets with the students weekly. She also is the advisor to the Minority Technology Association and Women in Technology, both student groups. For many years she has worked with young women ages 12-18 in her church to help them understand who they are and prepare for their future. In addition, she has taught and organized activities for younger children in the church, serves as a counselor in her church's relief society for adult women, and for two years coordinated the O Holy Night celebration, which featured an exhibit of more than 200 Nativity scenes representing cultures from around the world. Munguia also volunteers as a bilingual translator in the state court system, assisting individuals dealing with difficult situations.
After retiring several years ago, Anita Werling relocated to Delphi and quickly became a leader in the movement to revitalize the small town and return it to its days as a center of cultural and business activity. Currently chair of the Delphi Preservation Society's Opera House Advisory Board, she has taken on the task of raising $4.1 million to restore the Opera House, which was once an architectural gem. The goal is to make it a performing arts venue and to include space for retail use, art exhibits, and community meetings. She works closely with other organizations, including the Carroll County Historical Society, the Wabash & Erie Canal Association, Delphi Main Street, and the Leadership Carroll County task force. With Bonnie Maxwell she co-edited the book "Carroll County, Indiana Legacy, 1824-2005." Her previous professional career was spent in the library and information publishing world, with University Microfilms International in Michigan and with CineBooks Inc. in Illinois, where she served as president. She also was a consultant for library and archival service organizations and ran a business offering planning and marketing services. On the side Werling enjoys music and performs with the Carroll County Community Band, the Lafayette Flute Choir and a local saxophone quartet.
Anne-Marie Egan is a professor emeritus at Saint Joseph's College in Rensselaer, having retired in 2008 after 46 years of teaching music and French there. At different times over the years she directed the general education (core) program, chaired the music department, coordinated the humanities division, and accompanied/directed the college choir. She served briefly as campus music minister. She completed her master's and doctoral studies at Indiana University. Egan was the first woman at Saint Joseph's in several roles: to chair faculty workshops, to be a core director, to be a division coordinator, and to head an all-college search committee, among others. She was the third woman to be promoted to full professor at the college. She has served as parade marshal for college and community parades, conducts two church choirs, and served on the Jasper County Library Board for 16 years. She has been active in the Rotary Club of Rensselaer, the Jasper County Art League, and the local Carnegie Players. She is an accomplished performer of the piano, organ, flute and cello. As a youngster, she and two siblings performed along the East Coast as the Summers Family Trio. On top of these achievements, Egan and her husband raised seven children.
Cicely Ward has lived on four continents and survived World War II bombings near her home and school in England and the 1989 earthquake in California. She was born in England, spent part of her childhood in India, and returned to England, where at age 17 she joined the Women's Royal Naval Service (WREN). She went through basic training and served in a drafting office and a naval hospital during the war. She relocated to and worked in Australia for several years, after which she and her husband moved to the United States. In 2006 she became a U.S. citizen and is now an honorary member of the Indiana Women's Veterans group. In that same year she celebrated her 80th birthday by hiking parts of the Appalachian Trail. Locally she volunteers at Friendship House and has been a board member and committee chair for the Wabash Area Lifetime Learning Association. She is on the editorial board of the senior newsletter Prime Times and belongs to the XYZs and Wabash Wordsmiths writing groups. She is on the Chancel Players of Lafayette board and has acted in four productions. As a lay minister at St. Lawrence, she visits the local jail to provide spiritual guidance and friendship to inmates.
About the Keynote Speaker
Chicago Sky Assistant Coach Stephanie White will be the keynote speaker at the YWCA Salute to Women Banquet. White, who is also an analyst for the Big Ten Network, will talk about her journey, including her efforts to work for equality and respect for women in sports and sports entertainment. White played basketball for Seeger Memorial High School and Purdue University. She was honored as the Wade Trophy National Player of the Year after leading the Boilermakers to their first national title in 1999. She played for five years in the WNBA and went on to assistant coaching jobs for Ball State, Kansas State, and the University of Toledo.
In Related News: