INDIANAPOLIS, Ind. — Legislative decisions made during last spring's Indiana General Assembly will impact Hoosier taxpayers soon as they complete their 2009 state tax returns by April 15, 2010. Some changes will impact paper filers and Indiana's unemployed, as well as those taking the earned income credit, and other state tax changes will impact some military spouses.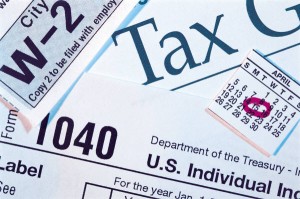 "Many of these changes are due to adjustments made in federal tax law," said Stephanie McFarland, director of public relations for the Department of Revenue.
The state's most widely used form, the IT-40, has undergone a major revision, including an expansion from three schedules to seven that taxpayers may possibly need to complete, "depending on the individual taxpayer's situation," said McFarland. "It's very different than it has looked over the past decade."
The Department of Revenue recommends that taxpayers use I-File, the Indiana's free online filing program to help avoid any confusion the new multi-schedule driven form might present. "We've actually made the form easier to read, so we could accommodate space for the new 'add-backs' required due to the federal adjustments," said McFarland. "But that also meant we had to move some information off of the two-page form and onto separate schedules to be completed, and that might feel cumbersome for some people. But I-File will make filing their taxes an easy process."
Tax change to affect unemployed, Earned Income Credit increased
A new add-back also will impact the unemployed in filing their state taxes this year. New federal tax law allows those who drew unemployment in 2009 to deduct the first $2,400 from their total income reported to the federal government. But unemployed Hoosiers will have to add that amount back into the income they report to the state this year. "However, the state does offer an unemployment tax deduction to those who qualify," said McFarland. Taxpayers who drew unemployment in 2009 can determine if they are eligible for this deduction by completing the Unemployment Deduction Worksheet found on page 18 of the IT-40 booklet at www.in.gov/dor/4167.htm
The Indiana General Assembly did increase the Earned Income Credit to nine percent for income earned in 2009, compared to six percent in previous years. The Earned Income Credit is available to those Hoosier taxpayers who qualify for the same credit on their federal tax return. More information on the federal Earned Income Credit may be found at the Internal Revenue Service's Web site at www.irs.gov/pub/irs-pdf/i1040.pdf
As for those who drew unemployment benefits in 2009, the Indiana revenue agency is strongly encouraging these taxpayers to file their state taxes as early as possible. "If they find they owe, they can call us and we can work to set them up on a payment plan," said McFarland. "And if they are due a refund, we can get that back to them as quickly as possible. In fact, if they are due a refund and use I-File, and have their refund set up to be automatically deposited into their bank account, they could see their refund in seven to ten days."
Refunds from returns filed by paper can take 6 to 12 weeks to be processed and mailed.
New military-related deduction
The federal Military Spouse Residency Relief Act of 2009 allows that the non-resident military spouse's earned income may be exempt from state tax if a spouse and a service member are residents of the same state and the spouse is living with the service member. Information about this new deduction can be found on the Department of Revenue's Web site at www.in.gov/dor/files/09-in0258sp.pdf
Electronic filing best option for dealing with new state tax changes
The Indiana Department of Revenue recommends all Hoosiers file electronically this year to make their tax filing as easy and accurate as possible. "Some may chose to use the Internal Revenue Service's e-File program that allows them to file state and federal together," said McFarland. "Or they can use I-File, which is completely free, and more than 93 percent of Hoosiers who have used it in the past say they would recommend it to a friend or family member."
Programs like I-File are updated to be in line with all the changes in Indiana tax laws, and electronic filing is 99 percent accurate. "Whereas up to 20 percent of paper-filed returns have errors," McFarland said.
To file using I-File, Hoosiers should visit www.ifile.in.gov
In Related News: