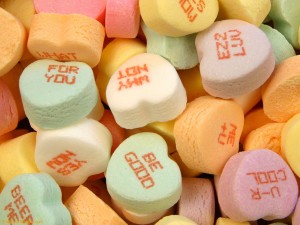 WEST LAFAYETTE, Ind. — Students from Purdue Musical Organizations will be available for hire as they offer singing Valentines for the upcoming holiday.
On Feb. 12, the last business day before Valentine's Day, a group of performers from the Purdue Varsity Glee Club, the Purduettes, the Purdue Bells and the University Choir will perform a romantic tune and deliver a rose, cookie and personalized card to locations throughout the Greater Lafayette area or sing a song by phone to long-distance loves.
This year's song selections include "Can't Help Falling in Love," "L-O-V-E," "Will You Be My Valentine," "Love Me Tender," and "Let Me Call You Sweetheart."
Singing valentines cost $30, and orders must be placed and paid for by Tuesday, Feb. 9. Valentines delivered by phone will not include the rose, cookie or card. Cash, check and credit cards are accepted. Checks should be made payable to Purdue University and should be mailed to PMO Singing Valentines, 712 Third St., West Lafayette, IN, 47907.
Limited time slots are available, and all orders will be confirmed on or before Feb. 11. If your order has not been confirmed by Feb. 11, contact Purdue Musical Organizations at 765-494-3941. All orders are non-refundable. In the event of an official closing of Purdue, all singing Valentines will be delivered on the next available business day.
For information or to make arrangements, contact Purdue Musical Organizations at 765-494-3941.
In Related News: