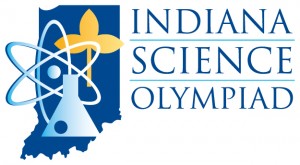 WEST LAFAYETTE, Ind. — More than 200 Indiana middle and high school students will test their scientific knowledge on Feb. 27 in the Science Olympiad regional competition at Purdue University.
The event, which features 23 science and technology-related competitions, will take place from 9:00am to 3:00pm across campus. The competition will be followed by an awards ceremony at 4:15pm in the Class of 1950 Lecture Hall, Room 224.
Purdue's College of Science and Science Olympiad Club are co-sponsors of the event, which is free and open to the public.
"The Science Olympiad is a great opportunity for students to participate in exciting and challenging science activities, and it is fun to watch," said Bill Walker, College of Science K-12 outreach director. "Some of the more popular events, such as 'Trajectory' and 'Wright Stuff,' are almost as exciting for the audience as they are for the teams."
Students design, construct and calibrate a projectile-launching device to hit a target in "Trajectory" and construct rubber band-powered airplanes in "Wright Stuff." Both events will take place throughout the day in the Purdue Armory.
Mindy Hart, Science Olympiad regional competition director, said the competition engages students in a fun environment outside of the classroom.
"Students learn from each other and discover scientific principles as they work together," said Hart, who also is Purdue's computer science outreach coordinator. "The events stress science concepts, science processes, problem-solving skills and applications of technology in a hands-on way."
Teachers and parents coach each team, which consists of 15 students. Local scientists and engineers also assist some teams.
Participating schools include:
Bloomington North High School (two teams), Bloomington
Columbus Signature Academy – New Tech High School, Columbus
Fountain Central High School, Veedersburg
Indiana Math and Science Academy – High School, Indianapolis
Indiana Math and Science Academy – Middle School, Indianapolis
Kokomo High School, Kokomo
McCutcheon High School, Lafayette
Mississinewa High School, Gas City
R.J. Baskett Middle School, Gas City
Tri-County High School, Wolcott
Tri-County Middle School, Wolcott
Wainwright Middle School (two teams), Lafayette
West Lafayette Junior High School, West Lafayette
West Lafayette Senior High School, West Lafayette
Winamac High School, Winamac
Winamac Middle School, Winamac
Purdue's College of Science K-12 Outreach Program began in 1989 to support teachers and inspire students. Since then, more than 12,000 teachers and 670,000 students throughout the state have participated in its programs.
For more information about the Science Olympiad Regional and times for specific events, contact Hart at 765-494-7802, mindy@purdue.edu, or Walker at 765-494-5890, wswalker@purdue.edu
The full schedule is available online at http://www.purdue.edu/scienceo
In Related News: