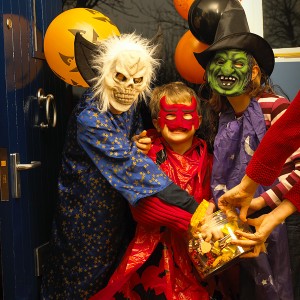 LAFAYETTE, Ind. — Get the costumes ready, bring a big bag for the goodies, and bring your little ghosts, ghouls, and goblins Downtown for some spooktacular Halloween fun.
The Downtown Development Council of Greater Lafayette Commerce will present the 10th Annual Operation Trick or Treat on Friday, October 29 from 6-8 pm. Downtown Lafayette-West Lafayette businesses that will be open and distributing treats to little ghosts, ghouls, and goblins from 6-8 pm. Participating businesses will display an orange paper pumpkin in their window.
Horse-drawn wagon rides, provided by Moore Sisters' Carriage Rides and sponsored by Greater Lafayette Commerce, will be offered from 6-8 pm.
For more information, or for participating downtown businesses to register for their paper pumpkin, visit the Greater Lafayette Commerce website at www.GreaterLafayetteCommerce.com or contact Greater Lafayette Commerce, 337 Columbia Street, Lafayette, (765)742-4044.
In Related News: