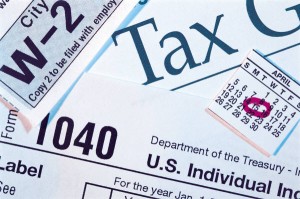 INDIANAPOLIS, Ind. -– The Indiana Department of Revenue has issued tips for Hoosiers who have waited until the final days of the tax season to tackle completing their returns. The deadline for filing Indiana tax returns and Federal tax returns is Monday, April 18th, 2011.
Use I-File: Indiana's I-File program is available 24 hours a day, seven days a week—and it is free. Hoosiers who have filed an Indiana individual income-tax return in a previous year are eligible to use this tool. In addition, electronically filed returns are 99 percent accurate and taxpayers expecting refunds usually see those in 7 to 10 business days if they are set up for direct deposit into their bank accounts. Taxpayers can find I-File at www.ifile.in.gov
Pay tax due electronically with ePay: If you owe taxes this year, you can use ePay to pay by check or credit card. ePay is available at www.epay.in.gov
If you need more time, apply for an extension of time to file: Hoosiers who need more time to collect their tax paperwork may need this option. Those taxpayers can file for an extension by completing the IT-9 form found on the Indiana Department of Revenue's website and paying 90 percent of what they owe by midnight April 18, 2011. Penalty and interest will still be due on the remaining amount, but taxpayers who file for an extension have until June 15, 2011, to get their official returns in to the state. Taxpayers who file for an extension with the federal government and Indiana have until Nov. 15, 2011, to file their returns. The state's IT-9 form to file for extension can be found at www.in.gov/dor/4439.htm
If you cannot pay your taxes due, consider this: Pay as much of the taxes due as possible by April 18, 2011. When the tax bill comes for the remainder of the amount due, which will include penalty and current interest, visit the revenue agency's website at www.intaxpay.in.gov and set up a payment plan.
The Indiana Department of Revenue also reminds taxpayers that the due date this year is April 18, 2011, and that postage rates will increase on April 17, 2011.
Hoosiers with complicated tax concerns can contact the Indiana Department of Revenue at 317.232.2240 or visit any of their 12 district offices throughout the state. A list of those offices can be found at http://www.in.gov/dor/3390.htm The tax phone line and district offices are open Monday through Friday, 8 a.m. to 4:30 p.m.
In Related News: