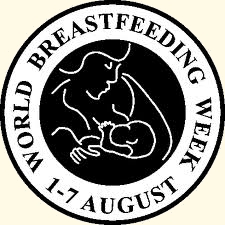 LAFAYETTE, Ind. — Indiana University Health Arnett is celebrating World Breastfeeding Week, August 1-7. This week-long observance is celebrated in 120 countries and encourages breastfeeding to improve the health of babies around the world. It commemorates the Innocenti Declaration made by WHO and UNICEF policymakers in August 1990 to protect, promote and support breastfeeding.
"One of the most highly effective measures a mother can take to protect the health of her baby and herself is to breastfeed," said Jeni Leaird, BS, IBCLC, RLC, Lactation Consultant at IU Health Arnett Hospital.
Although there are countless benefits to breastfeeding, Leaird lists some of the top benefits for mother and baby.
Breastfeeding builds immunities. Breast milk decreases the incidence and/or severity of many infectious diseases.
Breastfeeding improves mother's bond with baby. Special hormones called "mothering hormones" not only allow a mom to breastfeed but make for an easier transition for both mother and baby. The intimacy of nursing is unequaled.
Breastfeeding reduces the risk of SIDS. Post-neonatal mortality rates in the United States are 21 percent lower in breastfed infants.
Breastfeeding reduces the risk of cancer. The risk of breast and ovarian cancer is lower in mothers who breastfeed.
Breastfeeding saves money. Formula costs around $150 per month so you could use that money to start a college savings plan for your baby.
IU Health Arnett Hospital offers breastfeeding support groups every Thursday from 10-11:15 am. This meeting is free and open to the public. For more information about the support groups, please contact Jeni Leaird at 765.838.5353.
In Related News: