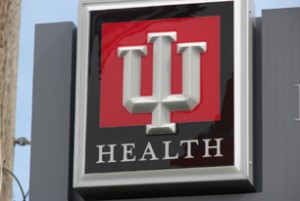 LAFAYETTE, Ind. — Indiana University Health Plans, with IU Health Arnett Hospital, IU Health White Memorial Hospital and program partner Hippensteel Funeral Service and Crematory, will hold two health seminars this fall, one in Monticello on August 31 and one in Lafayette on September 16.
Pass It On, a seminar about making life and health decisions, will help attendees get answers to life's hardest questions – What are my choices? How does this impact my life and health?
A series of informed experts will offer information and resources on subjects of interest and importance, including advance directives, hospice and homecare and health reform.
Topics and presenters include:
"Advance Directive Decisions" – Jay Seeger, Attorney, Seeger and Forbes Law Firm
"Conversations for the Kitchen Table" – Beth Ensign, BSN, RN, MSN(c), Site Coordinator, IU Health Arnett Hospice
"Health Reform and You" – Linda Rullman, Account Executive, IU Health Plans
The seminars are scheduled for:
August 31
1-4 pm, IU Health White Memorial Hospital
720 South Sixth Street, Monticello
Hibner Conference Room A & B
September 16
1-4 pm, IU Health Arnett Hospital
5165 McCarty Lane, Lafayette
Michael Skehan Learning Center
Light refreshments will be served.
Seating is limited and an RSVP is required. To RSVP for one of these seminars, please contact Kellie Fife, in the IU Health Arnett marketing department, at 765.448.8120 or 800.899.8448. Both seminars will follow the same format and have the same topics.
For more information, contact Kellie Fife, Marketing & PR Specialist at IU Health Arnett at 765.448.8120.
In Related News: