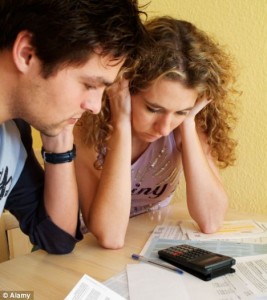 INDIANAPOLIS, Ind. — A bill containing consumer protections from unfair credit card interest rates is now eligible for consideration by the Indiana Senate.
State Sen. Brandt Hershman (R-Wheatfield) successfully amended Senate Bill 238 to include conditions that would prevent public money from being invested in banks issuing credit cards with exorbitant interest rates to patrons in good standing.
"Public funds are being deposited in more than 100 financial institutions throughout the state," Hershman said. "If these entities are issuing credit cards with unfair interest rates and forcing their consumers with good credit histories to pay unjustified charges, then these institutions should not be rewarded with taxpayer deposits."
Not only would these current state depositories be denied funds, financial institutions applying to become a state depository would be rejected if they issue to their customers credit cards with interest rates above 21 percent.
"Hoosier families and consumers are struggling to make ends meet," Hershman said. "Already, taxpayers have been forced to bail out Wall Street and banks. Although the credit card industry is regulated by the federal government, I am working at the state level to do what I can to control unjustified increases. State depositories should not be biting the hands that feed them."
Hershman said consumers in Indiana and throughout the country are frustrated at drastic jumps in credit card interest rates that are occurring even when a cardholder has a record of paying on time. Since 2003, banks' penalty fees have jumped from about $11 billion to more than $18 billion – a 65 percent increase – according to ABC News reports.
Hershman said many financial institutions are still profiting despite negative trends in the economy. According to CNN, the nation's banks raised credit card rates and increased profits from lending to consumers in the first half of 2009.
"Indiana lawmakers understand banks often consider credit cards high-risk loans, but this is not always the case with all consumers," Hershman said. "Hoosier cardholders with clean credit histories should not be penalized because of those with delinquent or uncollectible credit card debt. The bottom line is this: institutions that continue this unfair policy will not be rewarded with extra taxpayer dollars with which to lend and profit."
In Related News: