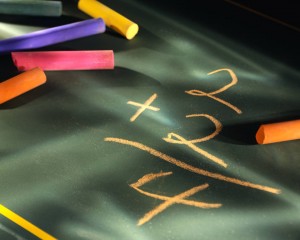 INDIANAPOLIS, Ind. — A survey of registered Indiana voters found strong support for increased public school options and for opening more public charter schools in Indiana according to a public opinion survey released today by the Indiana Public Charter Schools Association.
The survey, found that 82 percent of those surveyed favor parents having more public school options when choosing a school for their child (54% strongly favor more options).
"A clear majority of Indiana voters want to have more public school choices so that more families, particularly those that cannot afford private schools, can have a real choice in where their children go to school," said Russ Simnick, president of the Indiana Public Charter Schools Association.
Currently, about 3 percent of all public schools operating in the state are public charter schools. As a result, awareness of charters in the state is relatively modest with a majority of voters saying they are undecided when first asked if they would favor or oppose increasing the number of charters in Indiana. But among those familiar with charters, support significantly outweighs the opposition. And once voters are given more information about charters, over 70% favor increasing the number of charter schools in the state (71% favor to 18% oppose).
"This survey demonstrates that while many voters remain unfamiliar with charter schools, support for charter schools is extremely high once they learn about them," said Simnick. "With nearly 4,000 children on waiting lists for a seat in a charter school in this state, we know the demand is high. We now have data to show strong public support as well."
There are two public charter schools in Greater Lafayette, Beacon Academy in West Lafayette (grades 7-12) and New Community School in Lafayette (grades K-12). Charter schools are independent, innovative public schools that are held accountable for improved student achievement.
The survey also found that Indiana voters support many of the characteristics of charter schools that differentiate them from traditional public schools, including:
Providing a more structured learning environment, more student discipline, and requiring more parental involvement (95 percent favor).
Holding students, teachers, and parents accountable for improving student achievement (92 percent favor).
Allowing schools to make quick, effective changes to improve student achievement (92 percent favor).
Giving teachers more flexibility to design curriculum (90 percent favor).
The survey of 501 registered Indiana voters was conducted in January by the Glover Park Group, a strategic communications firm based in Washington, DC, on behalf of the Indiana Public Charter Schools Association and funded by the National Alliance for Public Charter Schools.
The Indiana Public Charter Schools Association offers services, advocacy and support for Indiana's 53 public charter schools. Established in Indiana law in 2001, public charter schools now serve nearly 20,000 students in this state. The Association web site is www.INcharters.org.
In Related News: