INDIANAPOLIS, Ind. — A statewide ban on products like "Spice" and the herb salvia divinorum is closer to becoming law after today's 93-0 vote in the Indiana House of Representatives in support of a proposal authored by State Sen. Ron Alting (R-Lafayette).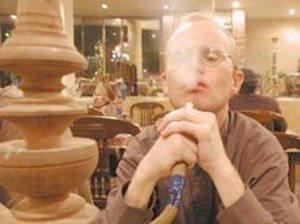 Senate Bill 57 adds various chemical compounds used in synthetic cannabinoids like 'Spice' to the state's controlled substances list. An amendment to Alting's bill places the herb salvia divinorum – a powerful, hallucinogenic plant – on the list as well. If enacted into the law, the same penalties for producing, delivering, dealing or possessing marijuana will be established for synthetic cannabinoids and salvia.
This bill now moves back to the Senate where House amendments will be considered.
"Indiana is one step closer to better regulating these dangerous drugs containing ingredients that have never been scientifically or medically tested on humans," Alting said. "Soon, drug dealers that intentionally mislabel 'Spice' and salvia products to skirt federal regulations and stay ahead of local ordinances will be stopped. For the sake of our children, family members and friends, these dangerous drugs will no longer be tolerated."
"Spice" and other products like "K2," "Voodoo Magic" and "Mr. Smiley" are blends of herbs and man-made chemicals. When smoked and inhaled, they mimic the effects of tetrahydrocannabinol (THC) found in marijuana.
According to the National Institute on Drug Abuse, intoxication from THC can cause distorted perceptions, impaired coordination, difficulty in thinking and trouble with learning and memory functions.
Salvia divinorum and products made from the herb, like "Sally D.", "Magic Mint" and "Diviner's Sage," provide quick highs comparable to LSD.
Officials from the DEA list several chemical compounds in synthetic cannabinoids and salvia as "drugs and chemicals of concern" and have been considering whether to make them controlled substances for more than five years.
Current state law bans "analog drugs" that are designed to have similar effects as illegal drugs, but a loophole exempts drugs labeled "not for human consumption" – often used on brands like "Spice" and salvia products that are sold as herbal incense.
In Related News: