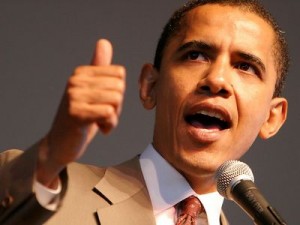 LAFAYETTE, Ind. — "Yes We Can Tippecanoe", a Lafayette-based community group that supports the Obama administration's agenda, will hold a community forum on Sunday, September 18, 2011 from 3:00p to 8:00p at the Tippecanoe County Public Library, 627 South Street in Lafayette.
The group feels that workers rights, public education, and the right to vote and reproductive freedom are under assualt and say that special interests are spending millions of dollars to promote a political agenda that will benefit them (the special interests) at the expense of regular Americans. "Yes We Can Tippecanoe" is inviting like minded individuals to attend the forum and join their efforts to "save the American Dream".
Event Details
What: Public Forum: Rebuilding Our Future and Empowering Voters
Where: Tippecanoe County Public Library, 627 South Street, Lafayette, IN.
When: Sunday, Sept. 18, 2011 from 3:00-8:00p
The forum will discuss recent legislation that they feel will negatively impact Hoosiers, including:
Right-to-Work
Vouchers and Charter Schools
Loss of collective bargaining for public employees
Attacks on Planned Parenthood
Voter disenfranchisement (Indiana voter ID laws)
Speakers will include:
Julia Vaughn, Policy Director, Common Cause Indiana
Earl Cox, Labor Liaison, AFL-CIO
Bruce Hall, Special Education Teacher, Lafayette School Corporation
Sheila Klinker, District 27, Indiana House of Representatives
Heather Maddox, Chair, Tippecanoe County Democratic Party
This forum is free of charge and open to the public. Light refreshments will be served.
In Related News: