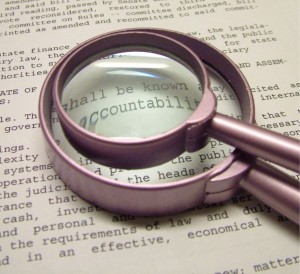 INDIANAPOLIS, Ind. — Indiana now offers a central website devoted to viewing the financial information for local government expenditures and school corporations as well as state government finances through the recently launched government transparency portal. State Rep. Eric Turner (R-Cicero) authored House Enrolled Act (HEA) 1004 with Senate sponsor State Sen. Brandt Hershman (R-Buck Creek) which launched the user-friendly website with detailed information about government spending.
The transparency website, which can be visited at www.in.gov/itp, posts financial information including budgets and expenditures by local governments, agencies, and educational institutions, as well as property owned by the state.
"Opening the books to how taxpayer dollars are spent can drive efficiency. Giving the public more access to local government and school budgets and spending will allow more Hoosiers to know where their hard earned tax dollars are going," said Turner.
Though financial information included on the website has been available through multiple sources before the website's launch, the new transparency portal creates one central location for the information to be listed, providing easy accessibility to Hoosier taxpayers.
"We must never lose sight of the fact that state government runs on taxpayer dollars," Hershman said. "Today's technology gives us an opportunity to make state government finance information easily available to everyone. Communication efforts like these not only protect taxpayer resources, but help us do our jobs better."
HEA 1004 also provides provisions for future administrations to continue the transparency website. The main goal of the website is to allow taxpayers as well as government officials to compare various budget items with other communities and school corporations to drive efficiency in the expenditure of taxpayer dollars.
In Related News: