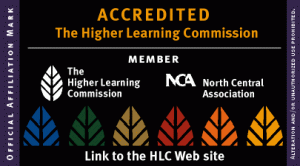 WEST LAFAYETTE, Ind. — Purdue University is seeking comments from the public in preparation for a comprehensive evaluation by a team representing The Higher Learning Commission of the North Central Association of Colleges and Schools.
The evaluation team will visit Purdue's West Lafayette campus March 22-24 and will review the university's ongoing ability to meet the commission's criteria for accreditation.
Purdue has been accredited continually by the commission since 1913.
The public is invited to submit comments regarding Purdue University to: Public Comment on Purdue University; The Higher Learning Commission; 30 North LaSalle Street, Suite 2400; Chicago IL 60602. Third party comments may also be submitted online via the Higher Learning Commission's Web site.
Comments must address substantive matters related to the quality of the institution or its academic programs. Comments must be in writing and signed and must be received by Feb. 19. Comments should include the name, address and telephone number of the person providing the comments. Comments will not be treated as confidential. Those wishing to file comments are urged to download and read the document describing the third party commenting process from the Higher Learning Commission's Web site.
In Related News: