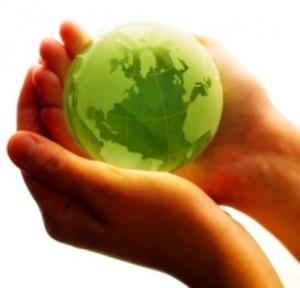 WEST LAFAYETTE, Ind. — Purdue University will host an Earth Day celebration on Stadium Mall from 10:00a to 3:00p on Tuesday, April 19th. This second annual celebration is designed to help the Purdue and Greater Lafayette communities learn about technical advances in green energy and how people can maintain a sustainable lifestyle.
Purdue Physical Facilities, the student-run organizations Boiler Green Initiative and Boiler Communications, local governments, and several companies also will highlight ways they are incorporating sustainable initiatives.
"We want this day to make an actual difference in the way people perceive our world and what we can do to save it," said Brianna Dorie, Purdue Physical Facilities sustainability intern. "Purdue is known for its passion for sustainability and eco-friendly endeavors, and the celebration will put this passion on a larger stage for greater awareness."
Anyone bringing materials to be recycled will receive an autographed poster from a Purdue athlete. 5RE Processors LTD will supply a semi-truck to receive personal (non-Purdue) electronic products. The service will prevent the potentially hazardous materials from going to landfills or being sent to developing nations for disposal. A list of allowable materials is available at http://www.purdue.edu/sustainability
Purdue faculty and staff will be able to test-drive the all-electric THINK City car. The lithium-ion battery-powered urban commuter produces zero emissions and is four times more energy efficient than a conventional vehicle. The City will be offered for purchase through a discount program designed to encourage increased electric car use. This winter Purdue partnered with General Electric to begin installing plug-in car chargers across campus.
Purdue's grounds department, which was instrumental in helping the university achieve and maintain its Tree Campus USA status, will hand out free red oak samplings to the first 200 attendees and give campus tours. The Tree Campus USA designation is awarded by the Arbor Day Foundation to recognize excellence in campus tree management.
Purdue employees can dispose of unwanted office supplies such as pen and folder holders and get what they need for free at an office supply exchange from 11:00a to 1:30p in Purdue Memorial Union, Room 118.
For more information on how to participate in the Earth Day Celebration visit http://www.purdue.edu/sustainability
In Related News: