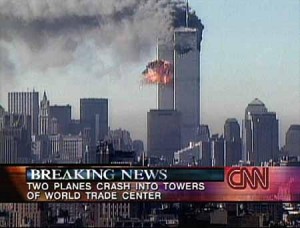 WEST LAFAYETTE, Ind. — A panel discussion on how and why the nation and world have changed since 9/11 will be presented on September 13 at Purdue University.
The event, which is free and open to the public, is at 7:30pm in Wetherill Hall, Room 172.
The panelists are:
Berenice Carroll, professor emerita of political science and former director of Women's Studies.
Harry Targ, panel coordinator and professor of political science
Jacob Hernandez, president of Amnesty International at Purdue.
Justin Mueller, a doctoral student in political theory, will moderate the panel discussion.
The event will begin with a short video prepared by the September Eleventh Families for Peaceful Tomorrows, an organization of family members of those killed on 9/11 that oppose wars of retribution and advocates nonviolent options.
Some of the topics that will be discussed by the panel will include how 9/11 has affected the economy, workers, women, civil liberties, human rights, foreign policy, and war and peace. Audience members also are encouraged to participate in the discussion.
The event is organized by Purdue's Committee on Peace Studies, and co-sponsored by Lafayette Area Peace Coalition, the Social Justice Committee of the Unitarian Universalist Church in West Lafayette, the Lafayette Friends Meeting, and Amnesty International at Purdue.
In Related News: