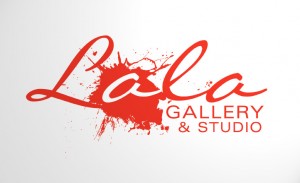 LAFAYETTE, Ind. — Saturday Cinema, which presents local, independent art films and videos, will be held on April 9th in Downtown Lafayette's LaLa Gallery at 609 Main St.
The April edition of Saturday Cinema will present "The Valley" and "The Way" starting at 6:30p. These films are live action adaptations of a short graphic story entitled "The Valley," and are free to the public.
"The Valley" pages are part of the Graphic Novel Cancer Stories Exhibit that is currently on display at LaLa. The screening is also doubling as a closing reception for the graphic novel exhibition. Discussions with cancer survivor Andre Lucas and filmmaker Manny Cervantes will follow the films.
Saturday Cinema was created by LaLa Gallery owner Angela Vinson and video producer Manny Cervantes and is designed to be a forum for local film and video artists to present their work and have people come to look, learn and discuss films. This is the fourth installment of films screened for 2011.
Saturday Cinema is currently accepting submissions for future screenings. Email Manny Cervantes at: MannyCervanny410@Yahoo.com for information.
In Related News: