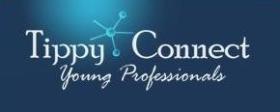 LAFAYETTE, Ind. — On February 3rd, leadership coach and Lafayette native, Travis Brown of The TBI Group, partners with Tippy Connect Young Professionals to lead Lafayette's first Executive Roundtable on Leadership. This event features a panel of top community executives as they share their experience of leadership and knowledge on tough topics such as overcoming the challenges of running companies and organizations, how to lead in today's economy, and the crucial keys for professionals to take their career to a higher level through effective leadership.
The Executive Roundtable will be held at the Lafayette Theater, at the corner of Sixth and Main Streets in Downtown Lafayette. Networking time is scheduled from 6:00p to 6:30p, and the panel discussion immediately follows. Tippy Connect members can attend for $5, the fee is $10 for the general public.
"This event will be the culmination of three months of work by the Tippy Connect members to educate and enhance themselves to be the next leaders of this community," said Travis Brown.
"I'm very encouraged by the group of young professionals we have here," states Joe Seaman, President and CEO of Greater Lafayette Commerce. "Their investment in the Greater Lafayette area is the economic future of our community."
Travis Brown, President of the TBI Group, speaks on motivation and leadership across the country. A Lafayette native, Mr. Brown has spent the last 12 years in executive management, leadership consulting, business ownership and motivational speaking. Brown uses real life experiences and stories to educate, motivate and entertain his many audiences.
The Executive Roundtable will consist of a panel of experts who have invested countless hours in volunteer service in the community. Tippy Connect and Travis Brown will be joined by Jo Ann Brouillette of Demeter LP; Gary Lehman, President of Fairfield Manufacturing; David Bathe, Chancellor of Ivy Tech; Valerie Clinton, VPO of State Farm Insurance; Gary Henriott, President of the Henriott Group; Dewayne Moffitt, Executive Director of the Hanna Center and Tom Easterday, Senior Vice President of Subaru of Indiana Automotive.
The event is open to the community and all are encouraged to attend.
"We want all members of the public who aspire to learn and assume a position of leadership in this community to attend," said Chad Fish, President of Tippy Connect and Marketing Specialist of Express Employment Professionals.
For more info visit the calendar of events at www.tippyconnectyp.com
In Related News: