WEST LAFAYETTE, Ind. — Starting Sept. 15 in New Albany, Purdue University will offer training in Six Sigma business practices for which professionals can earn certificates.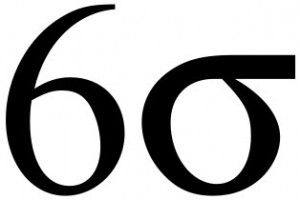 The courses are hosted by the Southeast Indiana Small Business Development Center and sponsored by the Manufacturing Extension Partnership, part of Purdue's Technical Assistance Program; The New Albany Urban Enterprise Association; and Indiana University Southeast.
Six Sigma Green Belt and Six Sigma Black Belt courses combine a detailed roadmap with statistical tools to resolve critical business issues. Successful Six Sigma projects produce measurable results and help increase a company's skill in process optimization and continuous improvement. These are recommended for owners or management teams, engineers or technical staff from small to medium-sized companies. Participants should have some knowledge of basic statistics.
The courses will be held in the Southeast ISBDC headquarters located inside the Purdue Technology Center. Six Sigma Green Belt costs $2,000 per person and runs Sept. 15, 16, 29, 30, and Oct. 13 and 14. Six Sigma Black Belt costs $3,000 per person and runs Sept. 15, 16, 29, 30, Oct. 13, 14, 27, 28, Nov. 10, 11, and Dec. 1 and 2.
Online registration is available at http://www.mep.purdue.edu/events under Six Sigma.
Registration ends Sept. 8.
The Manufacturing Extension Partnership Center provides technical skills development and implementation services to manufacturers that want to increase productivity and profitability, enhance customer satisfaction, and advance work-force skills. Areas of expertise include advanced manufacturing processes, lean implementation, quality management systems, Six Sigma, green enterprise development, and energy efficiency.
In Related News: