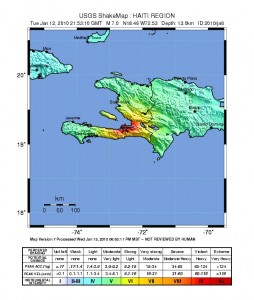 LAFAYETTE, Ind. — Restaurants in Downtown Lafayette are pulling together for Haiti relief. "Restaurants to the Rescue" will be held this Saturday, January 23 from 12:00pm to 3:00pm at the Lahr House Atrium, between Bistro 501 and the Knickerbocker on Fifth Street. The suggested $20 entry fee is a donation to UNICEF, the United Nations International Children's Emergency Fund, and will go directly to relief work in Haiti.
"We did very similar events for the Indonesian tsunami in 2004 and Hurricane Katrina in 2005 and they were both very successful. We hope that the people of this community join us again to help Haitians in a very dire situation that, according to reports this morning, are only getting worse", says Bistro 501 owner Gabrielle Meyer.
A long list of downtown Lafayette restaurants will be participating including Bistro 501, The Black Sparrow, DT Kirby's, The Java Roaster, Lafayette Brewing Company, Adelino's, Kathy's Kandies, The Vault and K Dees Coffee & Roasting Co. Entertainment will be provided through out the event by a multitude of local musicians. "We want this event to be a very local event that represents the best of what this community has to offer, which is our enormous generosity to those suffering through the worst of conditions," adds Meyer.
About UNICEF:
UNICEF is on the ground in over 150 countries and territories to help children survive and thrive, from early childhood through adolescence. The world's largest provider of vaccines for developing countries, UNICEF supports child health and nutrition, good water and sanitation, quality basic education for all boys and girls, and the protection of children from violence, exploitation, and AIDS. UNICEF is funded entirely by the voluntary contributions of individuals, businesses, foundations and governments.
In Related News: