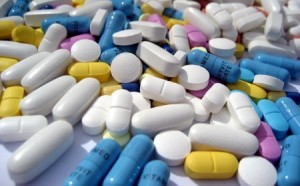 LAFAYETTE, Ind. — Despite the passage of the highly anticipated Health Care Reform bill earlier this year, lower prices are not coming fast enough and consumers are continuing to turn to our Northern neighbor to keep prescription drug expenses in check.
Lafayette resident "Lesley P." has been buying her family's maintenance medications via the Internet from discount online Canadian pharmacy, Jan Drugs, for several years.
"Our prescription costs would normally exceed our HSA account balance and we were constantly making up the difference out of our pocket.  Our maintenance prescription needs were not covered by our insurance and our direct mail-order pharmacy was not easy to deal with," said Lesley.
"Our costs are now less than half what we were paying when we purchased in the USA. For us, that is a savings of approximately $850 per year," she continued.  "Just one of my prescriptions cost $30 for 30 days in the US; with Jan Drugs I pay $30 delivered and it lasts 100 days."
These types of savings are not insignificant and can have a positive impact on a family budget at anytime, but especially during a recession.
Is it legal to import drugs from Canada?
Under U.S. law, it is technically illegal to import drugs from Canada, but according to the Food and Drug Administration's website, the FDA's official policy position is that they do not prosecute individuals who import prescription drugs for personal use. Americans with legitimate prescriptions, purchasing for personal use, may import up to a three-month supply of medication without fear of prosecution.
How should consumers locate a Canadian pharmacy and what steps should be taken to ensure the pharmacy is safe and reputable?
Consumers considering buying from Canadian pharmacies should do their due diligence before making any purchases. Searching the Internet is a good place to begin, but make sure to avoid online shops that do not require a prescription from your physician.
Once a list of possible pharmacies has been created, check with the Canadian Better Business Bureau to see if the companies you're considering are accredited and if they have any record of complaints.
Compare pricing information by checking the "delivered prices" and calculating the price per dose since delivery charges and other processing fees can vary widely between companies and not all pharmacies dispense medication in the same quantities. For example, one pharmacy may sell 84 pills for $140.58 while another pharmacy sells 60 pills for $138.72. If you are only comparing prices, the $138.72 price may look better, but if you calculate what the per-dose price is – in this case, $1.67 per pill versus $2.31 per pill – the better bargain is obvious.
Lesley also advises shoppers to visually inspect the pills when they arrive to confirm they are the same as the pills purchased from an American drug store. "When we made the switch we compared the pills with the ones we purchased from a US pharmacy and they were identically marked."
While there are advantages to buying drugs online from Canada, there are additional considerations that may or may not apply depending on the type of medications you need. Certain drugs that require refrigeration during transport cannot be purchased, the delivery time is longer, and you will need to obtain a long-term "maintenance supply" prescription from your doctor.
In Related News: