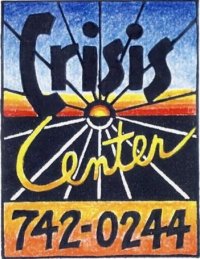 LAFAYETTE, Ind. — The Lafayette Crisis Center is offering two Volunteer Training Programs this fall for those interested in volunteering at the Crisis Center. The Crisis Center provides free and confidential crisis intervention, suicide prevention, rape survivor advocacy, and info about community services 365 days per year, 24 hours per day.
The Crisis Center's 45-hour training program teaches volunteers about crisis intervention, problem solving, emergency assessment, suicide prevention, and referral service to other community resources. These therapeutic leadership skills are effective in any situation and last a lifetime. After training, volunteers fulfill a commitment of 39 four-hour shifts within a year. These weekly shifts are flexible to meet the needs of each volunteer.
The Lafayette Crisis Center is offering two Volunteer Training Programs for the fall starting Monday, September 27 at 9:00 a.m. and Tuesday, September 28 at 6:00 p.m.
Trained volunteers help callers and walk-ins discuss feelings, values, and options in coping with life's problems. They receive support as they deal with family problems, job stress, substance abuse, sexual assault, violence, suicide, relationships, or anything else that is distressing them. Volunteers also help by providing referrals to community resources. The Crisis Center is a United Way member agency.
The Crisis Center welcomes volunteers from all walks of life (must be at least 18 years old). Participants are expected to attend all training dates. Becoming a volunteer does require time and effort, but the rewards of personal growth, satisfaction from helping others, and sharing experiences with other committed people makes the Crisis Center experience well worth it. For more information or to apply, call (765) 742-0247, see www.lafayettecrisiscenter.org or email mike@lafayettecrisiscenter.org.
In Related News: