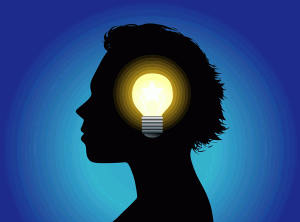 WEST LAFAYETTE, Ind. — Purdue University is accepting applications from high school teachers, guidance counselors and students for a summer program that focuses on ways to attract girls to computer-related careers.
Surprising Possibilities Imagined and Realized Through Information Technology, aka "SPIRIT", will be held in July on the Purdue main campus in West Lafayette, Indiana.
The program for teachers is July 18-30, the program for counselors is July 25-30, and the program for students is July 26-30. The application deadline for all three workshops is Feb. 15.
The student program is open to girls and boys who are currently in grades 8-11. The teacher program is open to teachers of students in ninth through 12th grades. Teachers, counselors and students who took part in past SPIRIT programs are not eligible to participate this year.
Alka Harriger, SPIRIT director, professor and assistant head of the Department of Computer and Information Technology, said the program's goal is to encourage young women to pursue computing careers, including in information technology, computer science, network engineering and technology support.
"The focus of SPIRIT is on educating high school teachers and counselors — those who have a direct influence on students' career choices — about the wide variety of career options in those fields," she said. "We also spend a good amount of time demonstrating how those in computer-related careers can have a positive impact on society, which is a message that resonates with young women."
SPIRIT, funded by a $1.26 million, three-year National Science Foundation grant, is in its third year.
All participants receive a daily stipend for their participation and will stay in air-conditioned residence halls for free.
Upon completion of the workshop, teachers will be expected to use what they have learned to enhance instruction in their own classrooms. They also will receive technical and design support, software, textbooks and sample lesson plans.
In addition, teachers and counselors can apply for graduate course credit, certification renewal units or continuing education units upon the successful completion of the SPIRIT program. Partial travel support also will be available to teachers who present their work at teacher conferences.
Students attending the program complete a variety of hands-on activities that are supported by computer technology.
One major focus of the workshops is on Alice, a 3-D, interactive software development tool that helps students better understand programming concepts. It has been used effectively by SPIRIT teachers in a variety of disciplines, including science, technology, engineering, math, English, Spanish and French.
"Alice is a gender-neutral tool and has been shown to be a great equalizer, regardless of a student's learning ability," Harriger said. "Alice reaches both gifted students and those who are struggling. The amazing thing is that they all understand the lessons."
Application forms and more program information can be found on the SPIRIT Web site at http://www.itpossibilities.org
In Related News: