WEST LAFAYETTE, Ind. — Purdue Libraries will receive a $2 million grant from the Conrad N. Hilton Foundation to endow an archivist for the Neil Armstrong and Eugene Cernan archives and special collections at the university.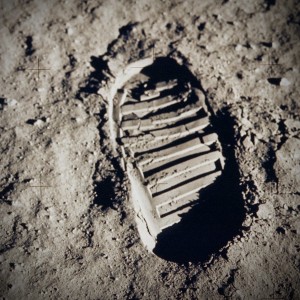 Conrad Hilton's son, Barron Hilton, is the retired chairman, president and CEO of Hilton Hotels Corp. An avid pilot and lifelong supporter of aviation, he said that he realizes the special educational and motivational value of these important collections.
"As someone who has been personally inspired by Neil Armstrong and Eugene Cernan, I am pleased that their personal papers and artifacts are entrusted to Purdue's professional care," Hilton said. "It is gratifying to know that the careers of these remarkable role models will continue to inspire citizens of the world for generations to come, thanks to Purdue Libraries."
Purdue President France A. Córdova said: "We are truly grateful to Mr. Hilton and the Conrad N. Hilton Foundation and honored that they are celebrating Purdue's history of achievement in space through this generous gift. Purdue has a reputation as 'the Cradle of Astronauts,' and we are building flight archives worthy of that reputation. We are thankful that Mr. Hilton will help provide us with this great resource to be able to reach flight enthusiasts and researchers around the world with our collection."
Purdue Libraries' division of Archives and Special Collections is home to the papers and artifacts of some of the most recognizable names in U.S. flight history. Armstrong, the first person to walk on the moon, and Cernan, the most recent person to do so, donated papers. Astronauts Janice Voss and Roy Bridges Jr. followed in donating personal collections.
The George Palmer Putnam Collection of Amelia Earhart Papers – the world's largest compilation of papers, memorabilia and artifacts related to the late aviator – along with papers from 1930 graduate and aviation pioneer Ralph Johnson, also are housed there.
"This endowed position will give us the ability to devote someone full time to building upon our tremendous collection of Purdue flight history," said James L. Mullins, Purdue Libraries dean. "This process of making Purdue Archives and Special Collections a destination for those wanting a true sense of U.S. flight history is going to grow, thanks to Mr. Hilton and the Conrad N. Hilton Foundation."
In Related News: