WEST LAFAYETTE, Ind. — Purdue University's Latino Cultural Center will observe Latino Heritage Month from September 15th through October 12th, 2011 with several events surrounding the theme of "The African Presence in the Americas."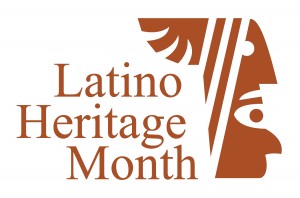 The events are part of national Hispanic Heritage Month, which was established in 1968. In fall 2010, there were 1,184 Latino students enrolled at Purdue.
"Every year the Latino Cultural Center uses Latino Heritage Month to highlight a certain aspect of Latino cultures," said Maricela Alvarado, LCC director. "This year, the LCC will be highlighting the Afro-Latino diaspora through its programs. Latin American countries have had a long history connecting with Africa and the migrations of African people and culture. The U.S. has an ingrained and rich African and Latin American history. On college campuses, it's common for Latino and black student organizations to work together and learn from one another."
Scheduled events include:
Thursday, Sept. 15. Latino Heritage Month begins with the LCC Open House. The center will welcome new and returning students and faculty and staff to campus. Guest speaker will be Joseph C. Dorsey, associate professor of history and African American Studies. Also featured will be a step/stroll demonstration by the Multicultural Greek and National Pan-Hellenic Greek Councils.
Place: Latino Cultural Center, 600 N. Russell St., West Lafayette.
Time: 4:00p-6:00p

"The unity of Latino and black student organizations is sometimes demonstrated through dance, particularly through stepping," Alvarado said. "Stepping is based in traditional African storytelling through song and dance. Popularized by historically African-American fraternities, stepping has progressed into a competitive event and is now part of popular culture. Latino Greek organizations joined this tradition in the late '70s, incorporating salsa, merengue and other Latin rhythms. These traditions and practices are wonderful expressions of the fusion of cultures."


Saturday, Sept. 17. Orgullo de Purdue. Tailgate activities before the Southeast Missouri State-Purdue football game hosted by the LCC. Cost is $25 and includes game ticket, T-shirt and tailgating activities at the LCC. To order tickets, call 765-494-9476.
Place: Latino Cultural Center, 600 N. Russell St., West Lafayette.
Time: 10:00am-Noon

Tuesday, Sept. 20. Joe Cortez, a boxing official and Boxing Hall of Fame inductee, will give the annual Latino Heritage Month keynote lecture in Stewart Center's Fowler Hall. Cortez has officiated Oscar De La Hoya, Julio Cesar Chavez, Mike Tyson, Roberto Duran, George Foreman and Lennox Lewis, among others. He is well known for saying, "I'm fair but firm," to both boxers before a match.
Place: Stewart Center, Fowler Hall
Time: 6:00pm

Friday, Sept. 23. Delta Phi Mu Latino Heritage Show. The 12th annual show by Purdue's first Latina-based sorority will showcase Latino/a culture with talent from across campus and the surrounding area.
Place: Stewart Center, Fowler Hall
Time: 7:00pm

Tuesday, Sept. 27. The Multicultural Efforts to end Sexual Assault and the LCC will present "Abrazando Nuestra Esperanza: Using art in the healing and prevention of sexual violence against Latinas" in Yue-Kong Pao Hall. An arts-based activity will explore violence experienced by Latina women and focus on creating images of healthy relationships. Art creations will be displayed at the LCC through October.
Place: Yue-Kong Pao Hall
Time: 6:30-8:30pm

Thursday, Oct. 12. Black in Latin America, Mexico and Peru: The Black Grandma in the Closet." In this Public Broadcasting Service program, professor Henry Louis Gates explores the nearly unknown history of the significant number of black people brought to Mexico and Peru as early as the 16th century. The two countries together received far more slaves than did the United States. Dorsey will facilitate the discussion.
Place:Neil Armstrong Hall of Engineering
Time: 6:00pm

Saturday, Oct. 13. Presented by Purdue's Black Cultural Center, "Platanos and Collard Greens" is a comedy about two college students, a Latina and an African-American, who fall in love. Their families are forced to confront and overcome biases while the couple defends their bond to family and friends.
Place:Stewart Center, Fowler Hall
Time: 8:00pm
For more information about Latino Heritage Month events, visit http://www.purdue.edu/lcc
The Latino Cultural Center was established in 2003 as Purdue's first center for Hispanic and Latino culture. The organization is a gathering place where people of similar cultures and backgrounds can come together to share events in the university community.
In Related News: